Distribution
Wholesale distribution industry is changing rapidly, are you ready?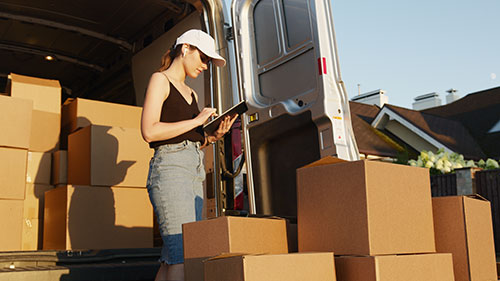 Businesses are no longer content with a sub-par experience compared to B2C, they want personalized interaction where their preferences are known. Wholesale distributors are saying that their online counterparts are their biggest financial pain point.
Transform for the better
Matican can help your Manufacturing company by implementing solutions that help you track items and batches in your inventory, manage customers, and increase business profitability. Simplify your distribution business by Intelligently tracking order fulfillment, reducing false inventory procurement, controlling stock levels, and applying promotional schemes.
Elevate your workflow by implementing Digital Solutions
Check stock levels, manage inter-warehouse transfers, and generate reports for specific warehouses within seconds. Matican's customer management, sales orders, inventory, purchasing, accounting, and financial reporting make real-time coordination across all your business verticals easier.
Matican knows from experience how to optimize wholesale distribution by employing proven methods to transform your business. Our experts collaborate with your teams to develop the customized solutions that fit YOUR unique requirements. We believe that this approach with clients in mind will be what sets your business apart from others.
Manufacturing
Managing resources and tracking Inventory using ledgers and manual paperwork are a thing of the past.
Retail
Deliver the Customer Experience you'd be delighted to have.
Services
In this era, customers expect more from service providing companies. They want engagement, they want you to know what they want even if they don't themselves.
Client Stories
Explore real-world examples of business transformation through Matican Group's digital solutions. Discover inspiring client stories that showcase how we help businesses overcome growth challenges and unlock their true potential. Join us and find inspiration for your own success.