Retail
Deliver the Customer Experience you'd be delighted to have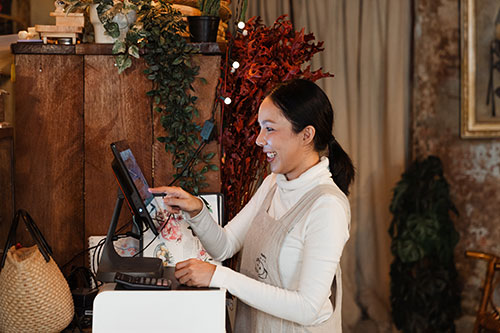 According to a survey conducted by Capgemini in October 2019, retailer respondents reported that 22 percent of their retail stores were currently automated to provide product information and inventory availability to customers. Retailers expected that figure to increase to 38 percent of stores in the next three years.
Master The Market Shifts
Tectonic shifts are taking place in the retail Industry. You're a retail leader and you are aware of it, That's why you are here. Consumer demands are rapidly changing and new business models are revolutionizing the Industry. Matican's retail experts will guide your teams as you master these market shifts and employ contemporary custom solutions to use these shifts as a platform for success.
Matican can help your Manufacturing company by implementing solutions that help you streamline retail management, track inventory, manage customers, and increase business profitability. Matican's customer management, sales orders, inventory, purchasing, accounting, and financial reporting make real-time coordination across all your business verticals easier.
Matican knows from experience how to optimize retail operations by employing proven methods to transform your retail business. Our experts collaborate with your teams to develop the customized solutions that fit YOUR unique requirements. We believe that this approach with clients in mind will be what sets your business apart from others.
Healthcare
Your patients and employees are already dealing with enough pain, Managing documents and scheduling shouldn't add to the hassle.  
Education
A seismic shift has occurred and Education is changing, A shift brought on by the pandemic yet led by technology.
Agriculture
Agricultural services matter greatly to a nation's well-being. They provide jobs and nutrition that affect the present and the future.
Client Stories
Explore real-world examples of business transformation through Matican Group's digital solutions. Discover inspiring client stories that showcase how we help businesses overcome growth challenges and unlock their true potential. Join us and find inspiration for your own success.