Manufacturing
Managing resources and tracking Inventory using ledgers and manual paperwork are a thing of the past.
Work smart before you work hard
42% of business leaders agree that workflow automation speeds up the completion of repetitive tasks. Over half of all organizations agree that business process automation (BPA) minimizes human error in the workflow. 31% of business leaders agree that automation software leads to reduced labor costs.
Matican can help your Manufacturing company by implementing solutions that simplify your Production cycle, track your material consumption, exhibit your capacity planning, handle the subcontracting and much more. Matican's customer management, sales orders, inventory, purchasing, accounting, and financial reporting make real-time coordination across all your business verticals easier.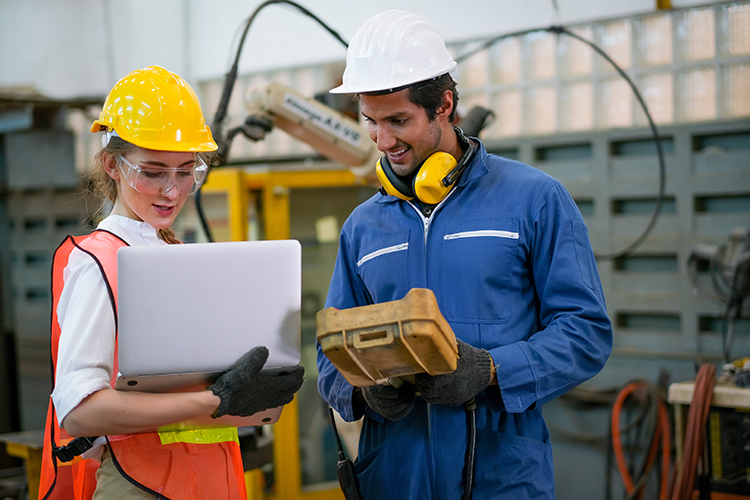 Cut on costs
Why splurge a high amount on manual labor when the same task can be accomplished with automation? Automating your workflow will allow individuals to get tasks done effectively by cutting down administrative costs as well. Furthermore, with automation your margin of error dramatically decreases. By digitally operating your processes, you won't leave any room for manual errors and results in a more fluid and seamless workflow.
Efficiency
The customized workflow automation allows your team to work in coordination. The responsibilities are assigned to the required people to get the tasks done. This further eliminates the need for management for every task with enhanced workflow efficiency and helps speed up processes.
Distribution
Wholesale distribution industry is changing rapidly, are you ready?
Services
In this era, customers expect more from service providing companies. They want engagement, they want you to know what they want even if they don't themselves.
Retail
Deliver the Customer Experience you'd be delighted to have.
Client Stories
Explore real-world examples of business transformation through Matican Group's digital solutions. Discover inspiring client stories that showcase how we help businesses overcome growth challenges and unlock their true potential. Join us and find inspiration for your own success.